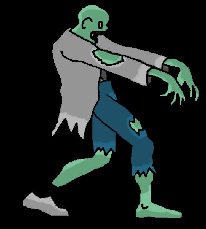 Looking for a zombie hunt, zombie walk, zombie meet, zombie paintball, zombiecon, zombiefest and other zombie events near you in Baltimore area of Maryland? Scroll down this page and you will see the aall of thoses in Baltimore area of Maryland, sorted by county. ALWAYS call before you go to confirm the info, they don't always report changes to me!
Zombie paintball, zombie walks, zombie-cons and other zombie-related fun are all fairly new, so they don't yet exist in all parts of each state. Help us find them; if you know of one we missed and want to add it or correct the information, please let me know! There are affiliate links on this page. Read our disclosure policy to learn more.
Updates for August 2022
August: Zombie Paintball is about to start at some cornmazes, pumpkin patches and farms. They usually start opening in mid August.
Zombie Events and Activity Listings
Click on Resources above, if you need a county map
Anne Arundel County
Baltimore County
Calvert County
Carroll County
Charles County
Frederick County
Harford County
Howard County
Montgomery County
Field of Screams Maryland - zombie paintball, haunted trail, haunted house, haunted hayrides
4501 Olney-Laytonsville Rd, Olney, MD 20832 Email: FieldofScreamsMaryland@gmail.com. Open: see their website for dates and hours. We welcome you to Field of Screams Maryland a collection of Halloween haunted attractions for local Baltimore, MD, Washington, DC and Northern Virginia (VA). PAINTBALL APOCALYPSE: A hellish ride through zombie infested lands on a large, black, steel, double decker cart which is the only thing protecting you from certain infestation! Battle zombies by shooting glow in the dark paintballs at them as they attack - you have paintball guns and they dont!! TRAIL OF TERROR: A 35 min walk through a haunted forest best known for being the place where a farmer from Dream City lost his life and was skinned alive by the most powerful werewolf in the world who is competing to rule over all of Scream City. LUSION MANOR: In 1933, the Lusion Manor Orphanage opened its doors for the first time as Angelica Ream attempted to give back to her community. It was a place of hope for children whose lives had been torn apart by the great depression. It remained that way until the late 60's when individuals claiming to be long lost relatives of the Lusion family claimed the property was rightfully theirs and attempted to steal it away through black magic freight, nightly raids destroying the grounds and leaving butchered animals and horrific sites for the orphanage's children to see. Over the many years of terror, most of the children left as did all of the adults who managed it. Recently, it has been discovered that many of the children had no where else to go and have grown up in the orphanage which was once a place of warmth and love but now, it is something very different. HADES' HAUNTED HAYRIDE:
A haunted hayride like few have every experienced!!! The cornfield of this old farm is haunted by several of the evil clans that were conjured up by the Lusions and who rule parts of Scream City. There is a rumor that something so frightening that few can even look at it escaped the underworld and dwells within in the corn. Want to be an Actor or be part of the Haunt Design or Construction Team or be a Make-up Artist? Contact FieldofScreamsTalent@gmail.com.
Prince George's County
St. Mary's County