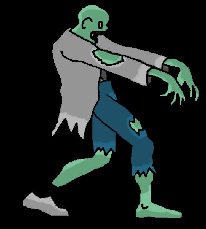 Looking for a zombie hunt, zombie walk, zombie meet, zombie paintball, zombiecon, zombiefest and other zombie events near you in Boston and surrounding counties in Massachusetts? Scroll down this page and you will see the aall of thoses in Boston and surrounding counties in Massachusetts, sorted by county. ALWAYS call before you go to confirm the info, they don't always report changes to me!
Zombie paintball, zombie walks, zombie-cons and other zombie-related fun are all fairly new, so they don't yet exist in all parts of each state. Help us find them; if you know of one we missed and want to add it or correct the information, please let me know! There are affiliate links on this page. Read our disclosure policy to learn more.
Updates for August 2022
August: Zombie Paintball is about to start at some cornmazes, pumpkin patches and farms. They usually start opening in mid August.
Zombie Events and Activity Listings
Click on Resources above, if you need a county map
Essex County
Connors Farm Corn Maze - zombie paintball, corn maze, haunted corn maze, straw or hay bale maze, zombie paintball, child-sized haybale maze, tractor-pulled hay rides, produce for sale, parking provide free, snacks and refreshment stand, restrooms, picnic area, petting zoo
30 Valley Road (rte. 35), Danvers, MA 01923. Phone: (978) 777-1245. Email: info@connorsfarm.com. Directions: Rte 1 North to North Street Danvers (Just before the gas stations), Take a right onto North Street Follow it to the end and take a left. We are 1 mile down on the left. Rte 95 North to exit 50. Bear right after leaving the off ramp to Topsfield. At the set of lights before the gas stations take a right. This is North Street Follow it to the end then take a left. We are 1 mile down on the left. Rte 128 to exit 23N. This is Rte. 35 North. Follow it for 5 miles and we are on the left. And for a map to our farm, click here. Crops are usually available in September, October. Open: September 13 pm to October 31 Saturday and Sunday, 9am to 6pm (Saturday in October 9am to 10pm) Groups and Field Trips by Appointment Columbus Day (Mon October 13): 9am to 6pm Singles Night (Friday October 10): 6 to 10pm Halloween Night (Haunted): Dark - 10:00pm Daytime: $8 Nighttime: $10 Discounts for seniors and children (and groups) Halloween: $15. Click here for current open hours, days and dates. Payment: Cash, Visa/MasterCard. Come Get Lost in Our 7 Acre Corn Maze! Fun for the whole family! We will provide passports - question sheets with answers coded to the correct turns to take within the maze. Have you been to Connors Farm at night? People are loving it! Come see what all the fuzz is about. Zombie Safari Paintball, Haunted Cornfield and Woods of Horror and our Flashlight Maze is now open weekend nights and Sunday night October 13th. Come ride the bull, have some barbeque, listen to our great DJ or sit by a campfire down by the pond. We are also open Halloween night! (UPDATED: October 08, 2013, from their website) (UPDATED: October 22, 2010, from their website)
Zombie wars at BattlegroundZ - Laser Tag, BGZ Arcade, Paintball, Airsoft, Dart Wars, Shooting Galley, and the BattlegroundZ Retail Store
466 Washington Street, Attleboro, MA 02703. Phone: 508-399-7700. Email: AskQuestion@BattlegroundZ.net. Open: Friday and Saturday from 9 p.m. to midnight, Sunday from 6 to 9 p.m; October 10-12, 17-19, 24-31, Nov. 1 and 2. Limited Spots are available for the Zombie Hunt. Please call (508)399-7700 to reserve your spot. BattlegroundZ offers a variety of activities for people from 1 to 100. We are open 7 days a week for your fun and enjoyment. They offer Airsoft to Airsoft is a tactical military-simulation game similar in many respects to Paintball. Players use highly realistic-looking replica models of real firearms (rifles and handguns) to shoot a plastic BB at each other. When hit, a player calls themselves out, and follows the rules of the game. In this way, the game is dependent on the honor system. The field speed limits with a .25 gram bb is 350 FPS (238 MPH). BB's can leave marks and welts on the skin when hit. Ages 10+ with signed waiver. Paintball to Indoor paintball at BattlegroundZ.net is a high action team sport consisting of players shooting reusable silicone PAINTBALLSat each other while trying to obtain an objective. When a player is hit with a PAINTBALLon his body, or equipment, he/she is out. Most games at BattlegroundZ.net use respawn rules so re-entry time is immediate after a few seconds at the respawn point. The balls are traveling at a speed of 250 FPS (170 MPH) which in close quarters combat may bruise and leave welts on the body. Ages 10+ with signed waiver.
Lazer Wars to The game of laser tag begins in a 5000 square foot playing arena, split into two large rooms that are illuminated with black light. Glow-in-the-dark Lexan partitions are spread throughout the arena for players to take cover behind. To begin, players are shown a three minute instructional video. After any questions are answered, players put on their state-of-the-art, fiber optic illuminated vests, with attached phaser. The phaser gives voice commands/prompts throughout the game. Players aim at illuminated targets on the opponents' vests', and shoots the phaser's laser light beam to score points. The laser light has no feeling to the opponent, but when hit, the vest will vibrate and then be inoperable for 5 seconds. The playing area is interactive. The play area has home bases that will shoot a laser beam at you & deduct points. The object is to score the highest points. Typically, when playing in large groups, your group will play three rounds of laser tag, the first round of laser tag as a free for all. Then, two teams will be formed, and the next two games will be played team vs. team. Score cards are presented immediately after the game to the players & shows score/# of times hit/who hit you/rankings. Ages 5+.
Shooting Gallery to Participants choose from our selection of Airsoft guns to shoot plastic BB's at targets and objects from one of the seven lanes. Typically participants are given 100 BB's to shoot in a 5 minute time frame. Personal paper targets are available to hang from individual's shooting lane. Ages 5+ with signed waiver…
Arcade to Enjoy the fun of anything from Old Fashion Skee Ball, to Dance Dance Revolution, to pinball, driving games, shooting games, and games of chance where you can win tickets to redeem for great prizes. Fun for all ages…
Dart Wars to Games are played in our black light arena using our 6 shooter dart guns. Players are broken into teams and given an objective to complete with unlimited darts to use in a specific amount of time. These games are fast paced, adrenaline rushing challenges. Ages 5+ with signed waiver.
Middlesex County
Norfolk County
Suffolk County